About Arise Family Chiropractic
Our Mission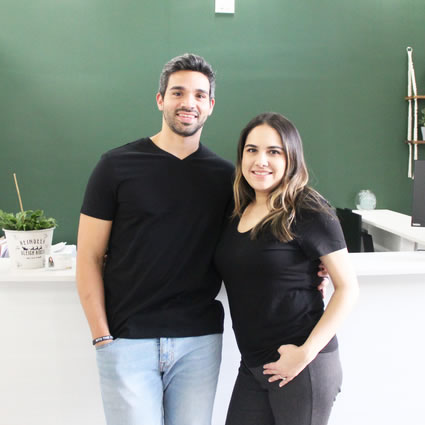 Our mission at Arise Family Chiropractic is to educate, serve, and equip the community with better health strategies to promote a renewal of life through family-centered, neurologically based chiropractic care.
We envision helping families through specific, scientific, principled chiropractic care, so they can arise and live up to their fullest potential. A healthy body means a healthy family, and therefore a healthy community.
Our name is no accident—it reflects our belief in everyone's innate potential:
Arise: To begin to occur or exist: to come into being or attend. To move upward. To get up or stand up: to Rise.
Our History
Dr. Ilean Santos grew up in Puerto Rico with many health problems that affected her ability to live a full life. Tired of drugs that only masked symptoms, and countless doctors' visits and tests that didn't improve her quality of life, she finally learned how chiropractic care helps restore nervous system health so the body can heal itself. When she experienced the benefits for herself, she decided to become a chiropractor so she could help others in the same way.
Dr. Santos received her Doctor of Chiropractic degree from Life University in Marietta, Georgia in 2015. After working as an associate in Georgia and Florida for a few years, she and her husband, Carlos Pérez-Gabriel, our practice manager, decided to move to the Orlando/Alafaya, Waterford Lakes area to raise their family. They opened our clinic with the goal of helping families achieve optimal health naturally.
Proactive Care
There is a difference between treating illness and creating health. Our goal is to educate our patients and empower them to make choices that will enhance their body's innate intelligence and ability to heal from within. We want people to make chiropractic care their first choice, rather than their last resort.
Schedule Today
We offer care for patients from newborns through seniors, and we love helping entire families thrive. Contact us today to book your first appointment.
CONTACT US
---
About Arise Family Chiropractic | (407) 440-0026